Our Capabilities
Transparent, Translucent, & Clear Parts
A Variety of Plastics & Colors
Varying Sizes
Regular & Irregular Shapes
Varying Thicknesses, Diameters, Lengths, and Weights
Some Applications
Appliances
Components for Aerosol Cans
Cab Components for Trucks
Drive Shaft Parts
Parts for Use in Electronics
Food Service
Consumer Packaging & Products
CVJ Boots
Industrial Components
Heavy Equipment
Recreation Equipment
Telecommunication
Thin Wall Medical Components
And More...
Producing blow molded plastic parts is one of our specialties.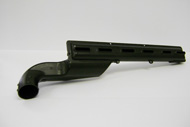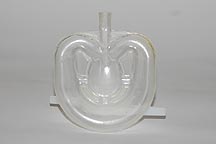 With our extensive capabilities, we can easily blow mold both regular and irregular shaped parts with little or no flash to achieve exact customer requirements and specifications for wall thickness, part size, color, diameter, and more.
These parts have included internal components for aerosol cans, cab components for trucks, drive shaft parts, parts for use in electronics, and much more. We have serviced industries including automotive, manufacturing, medical, and more with custom blow molded parts.
Our capabilities to produce cost effective, high quality custom blow molded parts continues to expand.
Contact Us to discuss your project's specific needs.