North American Plastics, Ltd, Custom Blow Molding Manufacturing Services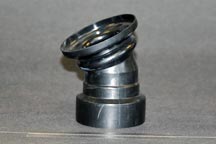 When you need custom extrusion blow molding services, you need precision, quality and reliability. But every provider of blow molded parts will promise you that. The difference between North American Plastics and other blow molders is that we will never make an empty promise. When it comes to precision blow molding- we are confident that we can provide the best solutions for our customers, from the earliest design and samples all the way down to mass production.
North American Plastics is an ISO certified provider of custom plastic injection molding and blow molding for customers across North America who need a worry free solution for all of their projects. Our industry leading experience and state of the art injection molding and blow molding equipment allow us to serve the needs of customers from a wide variety of industries, including:
Precision blow molded parts for the medical industry
Blow molded parts for drive train related applications
Blow molded parts for the automotive industry
Blow molded parts for heavy equipment

Blow molded parts for electronics
Blow molded parts for office equipment
Fluid and powder handling blow molded parts
Sports and Recreation
At North American Plastics, our extensive experience with part design and custom materials allows us to provide our customers with the advanced specifications and performance requirements that will both meet and exceed the demands for quality and reliability in specialty applications.

With our long term background in custom blow molding, we've been able to deliver consistent product dependability and quality control throughout the process. When approaching a project, we always bear in mind the final product. That means more than just providing parts, but blow molded parts that take into consideration every project's manufacturability and specific application.
For more on what we do, how we do it, and how we can help you - please, feel free to call 603.644.1660 or email us.